Telegram consume less data than competitors
A data benchmark showed that Telegram is the messenger who consume less data.
The Italian operator SosTariffe, studied the statistics of traffic consumption among the most popular messengers, finding out which one consumes less mobile MB.
DATA BENCHMARK
▶️ The benchmark was performed with the most popular applications for messaging:
— WhatsApp
— Telegram
— Google Hangouts
— Line
— Viber
— Facebook Messenger
— Skype
Experts have been testing for hours using LTE. Benchmark was made with three scenarios:
Light consume: 20 sent messages, 20 received messages, 5 photos received, 2 sent.
Medium consume: 40 sent messages, 40 received messages, 10 photos received, 5 sent.
Heavy consume: 100 sent messages, 100 received messages, 50 photos received, 20 sent.
RESULTS
The results speak for themselves: Telegram consumes less data than the other messengers, while Skype and Facebook Messenger are recognized as the most uneconomical.
As you can see from the table below, Telegram is ahead of WhatsApp. The messenger of Pavel Durov is characterized by the low consumption of mobile traffic, with a score of 0.42 MB to 3.75 MB per 1 hour of usage, which is 35-40% less than WhatsApp, which consumes from 0.65 to 6.23 MB per hour.
SOURCES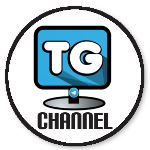 Follow us on Telegram Geeks Channel.