Telegram 4.0: Telescope and instant view platform
this article is just a draft, update has not been published yet 😉
Today's Telegram update is featuring two major features, telescope and a new update of instant view posts.

Video messages throught Telescope.
telesco.pe is a website with the round video messages for public channels.
Instant View Platform updated
Instant View has been updated with new cool features, now you can set text color, font size and text font in the Telegraph posts.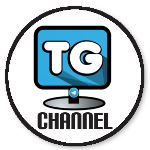 Follow us on Telegram Geeks Channel.