Telegram contest: Find bugs and join the Telegram team!
Pavel Durov (Telegram CEO) announced on his VK page a new contest to find testers of Telegram mobile applications. A small competition for those who want to join the Telegram team as a remote tester / QA. Age or experience doesn't matter, but you need knowledge of English.
Contest task
The task of the current contest is to find three bugs in the official Telegram app for iPhone or Android and to suggest three small but useful features for us to implement in our mobile apps. The bug reports and feature suggestions should be described in English and supported by screenshots / mockups, all on a single @telegraph page.
Participate in the contest
These three bugs and three innovations should be provided with screenshots / mockups and described in English on one page in telegra.ph. A link to the resulting page should be sent to the bot ContestBot (@ContestBot).
Deadline
? The deadline for this contest is 11:59 PM CEST on September 5, 2017.
Winners will be contacted on the 8th of September.
Contest prize
? The best contributors will be able to join the Telegram team.
SOURCES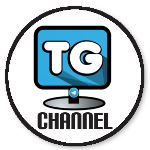 Follow us on Telegram Geeks Channel.