Telegram blocked in Indonesia
The Indonesian government confirmed the blocking of Telegram. The reason for blocking is due to terrorism activities in Telegram. A screenshot of Swamedium shows a government mail asking internet service providers to close a number of sites containing 11 Telegram domains.
The blocking has been done by XL Axiata and Telkom operators. When the user tries to access web.telegram.org, it will see a page containing a blocking description instead of the official website.
Director General of Applications and Informatics Semuel Abrijani Pangerapan confirmed the blocking of this telegram to CNNIndonesia.com in a short message.
However, Telegram access through applications on mobile devices can still be done without any limitations (at least for now).
This blocking for now is only affecting the official Telegram websites like:
telegram.org
web.telegram.org
desktop.telegram.org
macos.telegram.org
telegram.me
AVOID BLOCKING
In order to avoid the government block, you can use an VPN based on a non-indonesian country. We encourage you to use Opera browser (both mobile and desktop) and enable the built-in VPN.
SOURCES
in indonesian ??:
— CNNIndonesia
— kompas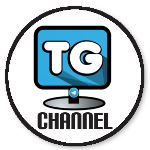 Follow us on Telegram Geeks Channel.