S4 Channels Bot: Your Channel manager to send formatted text
Today we want to introduce a very practical Bot developed by the S4 Dynamics guys. This is the S4 Channels Bot, your perfect assistant to send those beautiful formatted texts.
Many were the voices calling for a functional Bot to make use of it and send those sharp formatted texts (bold, italic, hyperlinks…), usually sent by admins of large Telegram channels.
We attach a tutorial which will explain very simply the steps to configure this channel manager.
The tutorial is divided into three main sections:
1. Pre-Configuration
2. Administrating the Bot
3. Sending messages
So without further ado let's see this tutorial!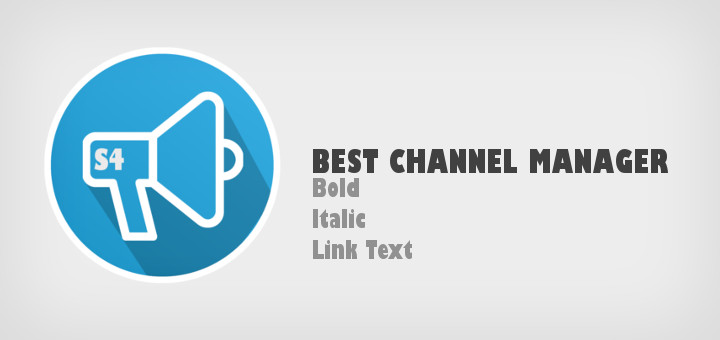 STEP 1. ADD THE BOT TO YOUR CHANNEL AS ADMINISTRATOR
This first step is essential for proper Bot operation.
1.1 Open your Channel Settings and press Administrators".
1.2 Then click "Add Administrator".
1.3 Look for the Bot typing: " "S4ChannelsBot".
1.4 Finally click on the Bot that appears just below.
Great!
We already have the Bot added as an administrator.
This is completely necessary, so if you don't do this you'll not be able to publish via Bot.
STEP 2. ADD YOUR CHANNEL TO THE BOT
In this second step we will add or "register" the target channel in the Bot. To do so, follow these simple steps:
1.1 Start the @S4ChannelsBot. The Bot will give us a welcome message and a panel with 3 options will appear below, we are interested in the first one.
1.2 Press "Administrate Channels"
1.3 Press "Add Channel +" in order to add our channel..
1.4 Write the name of your channel, press send and then confirm if everything is correct.
1.5 This step is critical. We must send the code to our channel manually.

For this Copy + Paste the text.

1.6 Finally, forward (or share) this message just by sending the code back to @S4ChannelsBot.
1.7 Voilà. We have everything set up to

start sending formatted messages via Bot.
STEP 3. SENDING MESSAGES
We have reached the final step, learn how to send messages. We will follow these steps:
1.1 Go to the Bot main menu and select "Send to Channel".
1.2 Then we will write the message we'd like to send. Bot will show us a little tutorial explaining how to write with format.
1.3 Just send the message and do not worry if you mess up, the Bot shows us pre visualization and asks you to confirm or edit again.
1.4 Finally, select the target channel and that's it!
Note:
1. We can handle as many channels as we want through the Bot.
2. What it is not allowed is multi managing of the same channel (more than one user). Despite this, the @S4Dynamics developer has confirmed that it is something they plan to implement in the future as well as other features such as sending RSSs.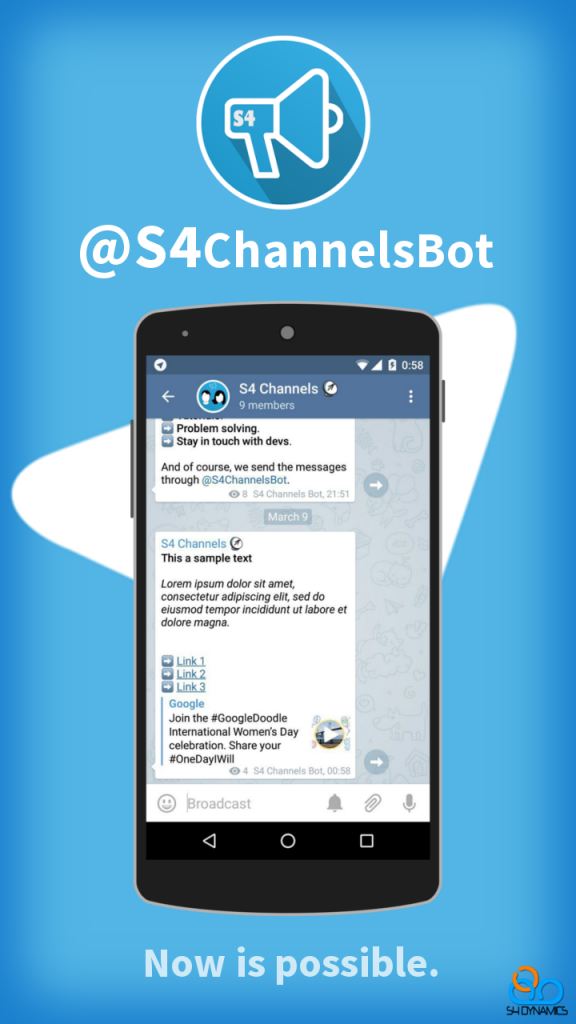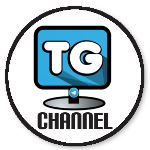 Follow us on Telegram Geeks Channel.