Telegram Hack: How-to upgrade groups to supergroups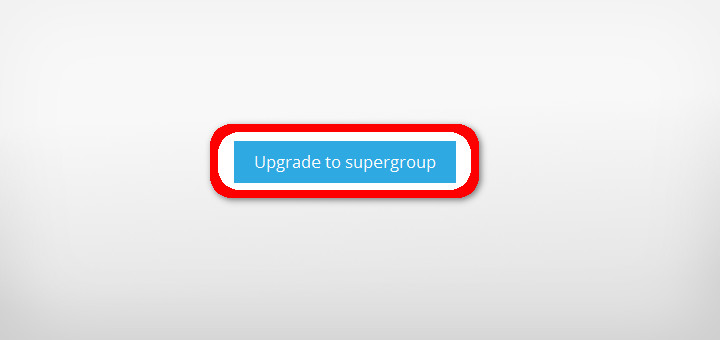 DEPRECATED
This hack is no longer useful because with Telegram 3.7 we could convert a group to supergroup directly, it's a feature.
W
ith this hack you will be able to upgrade your normal group to a
supergroup
,
the only requisite is to be the group owner and use the desktop client.
This won't work on the groups you are admin.
Important: If you upgrade a group you won't be able to revert this updgrade.
UPGRADE STEPS
1. Install Telegram Desktop Client on your computer:
2. Create a normal group and:
Set the name.
Add 4 members (you can add bots).
Photo is optional.
Now go to the info tab: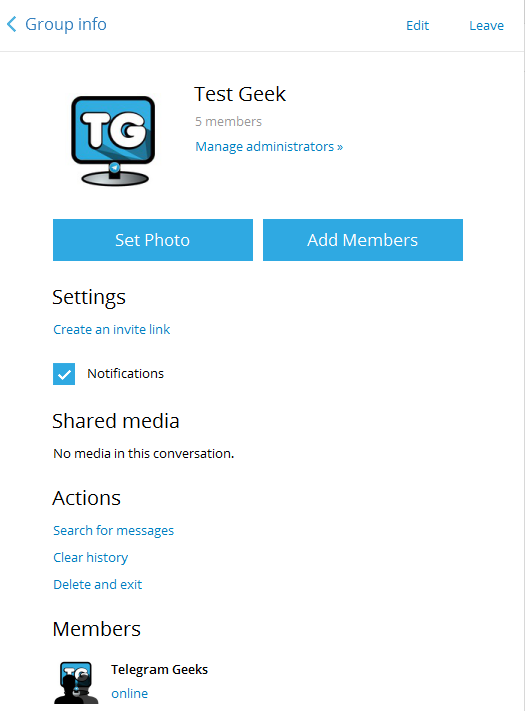 3. Type:
tosupergroup
Clarification: Just type the word tosupergroup wherever, so none space 🙂
4. You will see the "upgrade to supergroup" button: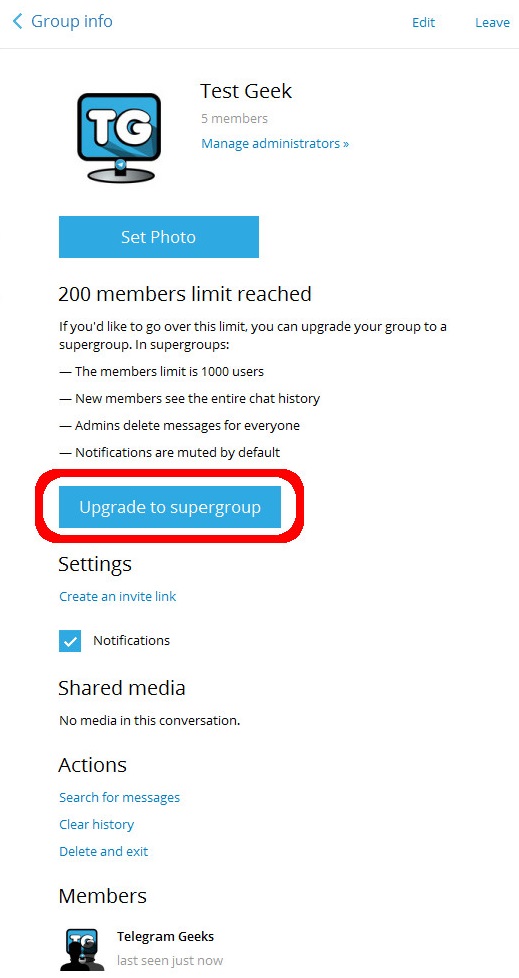 Press "Upgrade to supergroup"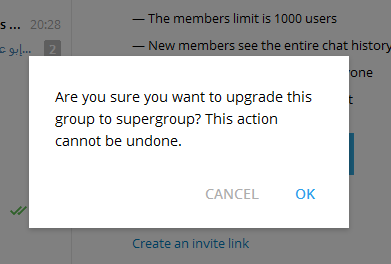 5. Confirm it and it's done!
Now you got your supergroup, remove the bots and enjoy it.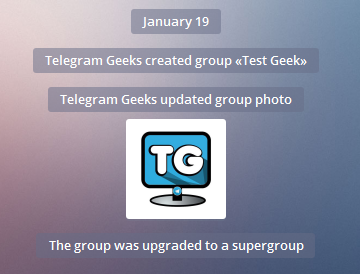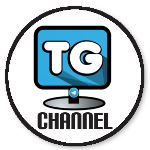 Follow us on Telegram Geeks Channel.