Facebook Messenger launches its first airline bot
Facebook has announced that KLM's Messenger bot is already up and running for some users and will roll out more widely soon:
This bot allows you to:
Receive your KLM flight

confirmation message

Access your

KLM boarding pass

Receive

check-in

reminders
Get

flight status

updates

Customer service
FACEBOOK BOT API
There are some speculations saying that Facebook Messenger will release some bot API (similar to Telegram) on his F8 conference on April.
In December 2015, Uber announced integration with Messenger via a new Transportation feature, which lets customers book taxis and receive live progress updates from within a chat thread.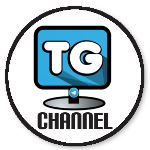 Follow us on Telegram Geeks Channel.