Interview – Pavel Durov talks with the Korea Times
The Korea Times had an interview with Pavel Durov in the Mobile World Congress, that took place in Barcelona.
It was a 20-minute personal interview where he talked about his views on key international issues, on a renewed Telegram business strategy focused on the Korean market and about Pavel's desire to understand Korean culture.
You can read the full interview below.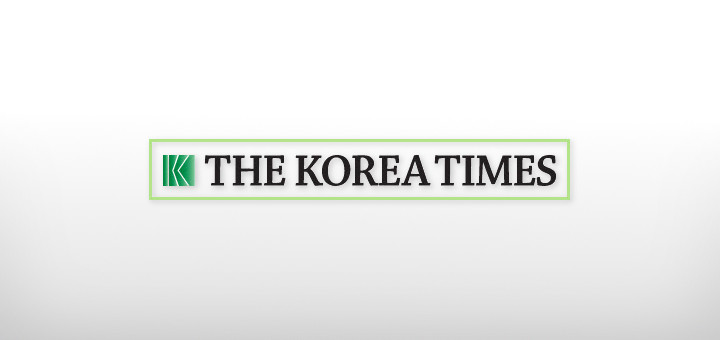 INTERVIEW
After Korea cracked down on rumors in cyberspace in a campaign, which threatened the popularity of Kakao Talk, more Korean users switched to Telegram to seek "asylum." But, your communications failed to keep the momentum in terms of user base. Do you have any plans to introduce new services or to expand your businesses in Korea?
I think in the next 2 years, our task will be to create a sustainable business model. We want to continue to develop features that meet the specific needs of the market in Korea. We expect to increase the number of Korean party developers, which will effectively use our platform to be able to enter certain functions for Korea.

Since last year, we focused on creating stickers, smileys. Korean artists can download the stickers on our platform. I also know that in the countries of Southeast Asia, including Korea, is very a popular service to send instant voice messages. Telegram revolutionized voice communications, creating a very convenient way to send them.

We are the only cross-platform messenger that allows users to send messages even when the network signal is very weak. It's nice to see that a growing number of Koreans enjoy Telegram. We will focus on increasing the pace of our efforts on the development of applications and services, combining the experience of using a PC and tablet.
Is the first time in 50 years that Korean opposition party is trying to promote a bill to lock the anti-terrorist law, which gives a lot of powers in the overseeing the country's investigative committee. This is one of the most pressing issues in Korea. Do you think this law is effective or harms "freedom of expression"?
I think this is a too simplistic approach. Discussed measures will not work, because even if there is a blocking in the Korean market, the terrorists will continue to be available, as they will be able to use a virtual private network to hide their location.

I think that the government's efforts should focus more on the search for solutions to these important issues beyond technology. Residents of South Korea, given the country's neighbor to the north, have to be careful with the introduction of any measures resembling George Orwell's novel "1984"
Despite the continued successful growth of messengers, some say that Telegram's business portfolio still depends on certain services. What do you think about the possibility of expanding Telegram services and tools related to social networking (Social Networking Service)?
Social media – a modern trend. Applications for instant messaging have become the starting point in the daily activity of smartphone users. That's why so many services integrate instant messaging capabilities. And that's why Telegram was the only instant messenger with a completely free open API. I believe that Telegram is leading in that direction
You say that Telegram is a complete secure app, so we understand that user's databases are completely safe. What can you say us about this?
Safety is our top priority. Enhanced security – this is what makes Telegram almost perfect. We started in 2013, creating its own encrypted data protocol; it was the foundation of our project. We could say that users are safe from the very first day. We get a lot of feedback from people all over the world. But so far no one has broken our encryption. We are offering $300,000 to anyone who will crack the Telegram encryption, but the prize is still not claimed by anyone
Islamic State argues that uses Telegram as a means of communication and to spread their propaganda since you introduced the new feature "Channels", allowing users to spread the message to an unlimited number of subscribers. Have you applied appropriate measures to address this problem?
We have heard that the IS uses Telegram as a tool to distribute and promote their propaganda. And we have taken the appropriate measures to deal with it all creating a team to monitor the groups and users themselves help us to close the public channels, reporting on their activities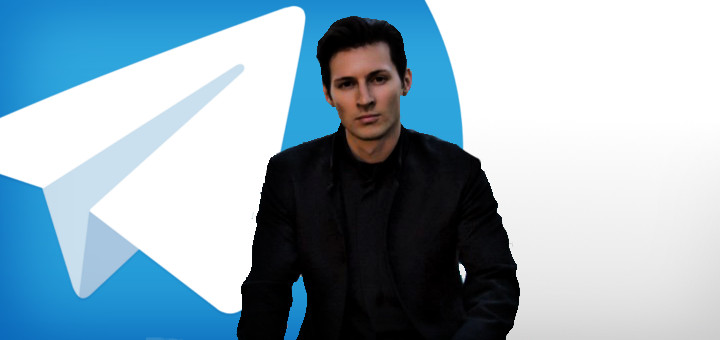 What do you know about Korean culture or "K-Pop"?
I am well aware that the Korean youth is a trendsetter in Asia in terms of fashion, lifestyle and music. That is why I believe that Telegram can help to promote Korean wave through the use of our channels to spread your message to the whole world. With Telegram, Korean users will be able to contribute to the strengthening of the Korean culture.

Seoul is very a developed city and has a great infrastructure. I was impressed with the level of business processes and the quality of food, as well as the fashionable Korean citizens, they are stylish. People, in general are friendly and kind. I hope to visit the city later this year with a longer visit. It would be better to talk with people and learn Korean. I'd love to know more about what Telegram users want to see on the platform of our messenger
There are legal disputes over the decision of the Federal Court, which requires the manufacturer Apple's iPhone to assist law enforcement authorities to gain access to the iPhone data. Do you think that Apple will cooperate with the US Department of Justice to provide a unique encryption key?
I support the position of Tim Cook. There's a real risk that if your iPhone gets stolen, without encryption you could be blackmailed, for example. I think it's too dangerous, if Apple will create tools to unlock the encryption. Apple defends the right to privacy and protects the security of millions of people using iPhones. I understand that the same situation can happen in Samsung
What are the advantages of a small government, given that you are a firm supporter of free markets?
I'm a big supporter of the free market. Technologies are developing rapidly. And it is important to let to individuals and businesses within the economy as much as possible self-regulation. Give them the ability to quickly adapt to ever-changing society. Traditionally, small companies are more successful in quickly adapt to changes in consumer needs.

Ultimately, governments should be fair judges in any possible disputes between enterprises and it should be their role number 1 in society
Via The Korea Times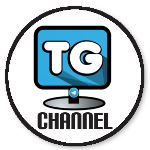 Follow us on Telegram Geeks Channel.