Telegram will launch an ICO (rumor)
Telegram plans to hold an ICO. Well, it's not official but there are several rumours talking about the possible launch of an ICO in order to raise capital. At this time, this rumor has not been officially confirmed or unconfirmed.
This rumor says that the project will be called TON (Telegram Open Network) and the main idea is to release it's own crypto currency in order to integrate it into Telegram.
There is already a beautiful commercial video in the style of "Star Wars".
What is an ICO?
ICOs are a relatively new phenomenon but have quickly become a dominant topic of discussion within the blockchain community. Many view ICO projects as unregulated securities that allow founders to raise an unjustified amount of capital, while others argue it is an innovation in the traditional venture-funding model.
An ICO normally is a source of capital for startup companies. In an ICO, a percentage of the newly issued cryptocurrency is sold to investors.
Where are this rumors coming form?
Seems that the source of this rumors is former Telegraph employee Anton Rosenberg, who in early autumn published several lengthy and very biased articles about the history of his "illegal" dismissal from the company.
Telegram monetization?
Telegram's creator, Pavel Durov, considers out of bounds is profit. He also promised that in Telegram there will never be an advertisement.
He sees Telegram as a charity that he'll start to monetize early next year, but only enough to fund expansion. And unlike his earlier creation, VK, which will face political pressure from the Kremlin as long as it's based in Russia, he said Telegram can't be bought — at any price.
Pavel said he's planning to announce "something big" in the new year. Maybe this ICO will be that big new.
Precedents
In 2010, Pavel already tried to make his own payment system, "Ruble VKontakte" but its popularity was less than 1% of users. And a year later project was abandoned.
Telegram numbers
180 million users (40 million in Iran alone).
500.000 new users each day.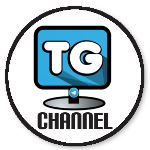 Follow us on Telegram Geeks Channel.