Samsung launches Socializer Messenger
We all know that Samsung failed to ChatOn messaging application, and because of that, the Korean giant wants to enter in the world of messaging significantly. It is therefore strange that they have put their eyes on the most powerful application, in my view, in the instant communication world, Telegram.
Pavel Durov's application, launched in 2013, currently has 62 million users and its growth is exponential. Since the founder of VK (famous Russian social network, Pavel Durov) realized that the market was demanding loudly to a competitor WhatsApp and later founded Telegram, he has continued to revolutionize the world's messaging.
That is why, Samsung has decided to radically change course and dive into the Telegram technology. Since Telegram for android is open source, the Korean company has done nothing but forking the project, providing it with the most relevant feature, it has available APPs (like games) for users, which it is a pretty awesome service by the way.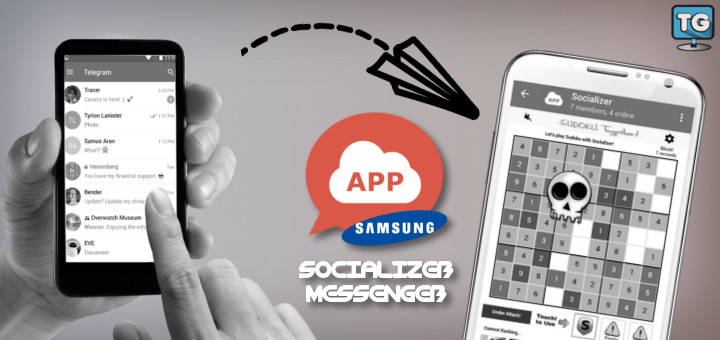 Socializer Messenger is the new creation of the Korean company.
Since the telegram mobile platform has more users now, is a great attraction for users and developers have full access to the Socializer Messenger is based on 'Telegram Android'Telegram API. The application uses Social Web App (SWAP) platform designed for software developers in R & D Center at Samsung. Samsung wants to incorporate a new social philosophy revolving around the world of messaging, whose operation is well known for the wide spectrum of the community.
SWAP connects the dots between stores web applications, web applications, and the messenger. This feature allowed us to meet content providers, web developers and users of messaging applications at the same time."
Kyung-Eun Park, a senior software engineer at Samsung R & D Center said.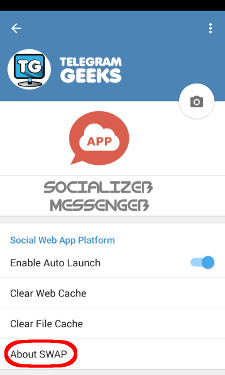 T
he genius of this service is that,
due to open source, everything happens for free.
Not surprisingly, Samsung wants to incorporate some type of system to developers who think convenient charging for the use of their applications.
In short, the Korean company has seen great potential in the messaging application that is revolutionizing the world of technology.
Do not miss the demonstration video of Socializer Messenger, and remember that you have it already available on Google Play!
Furthermore, regarding to Pavel Durov's reaction, we could read in twitter he commented that:
ironically we learnt about that project from the press"