Whatsapp banned Telegram links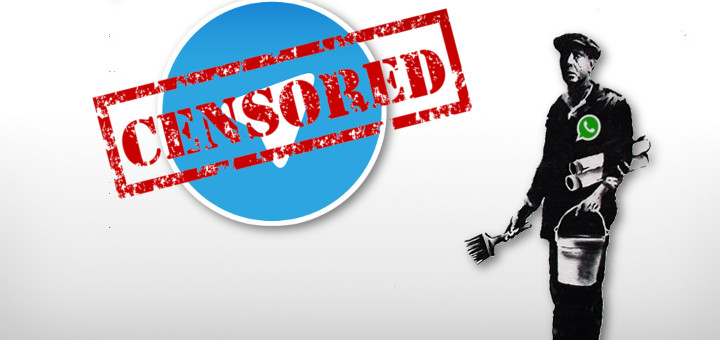 Whatsapp got updated with a new awesome feature:
Now u can't copy, click or forward Telegram's URL because they are banned: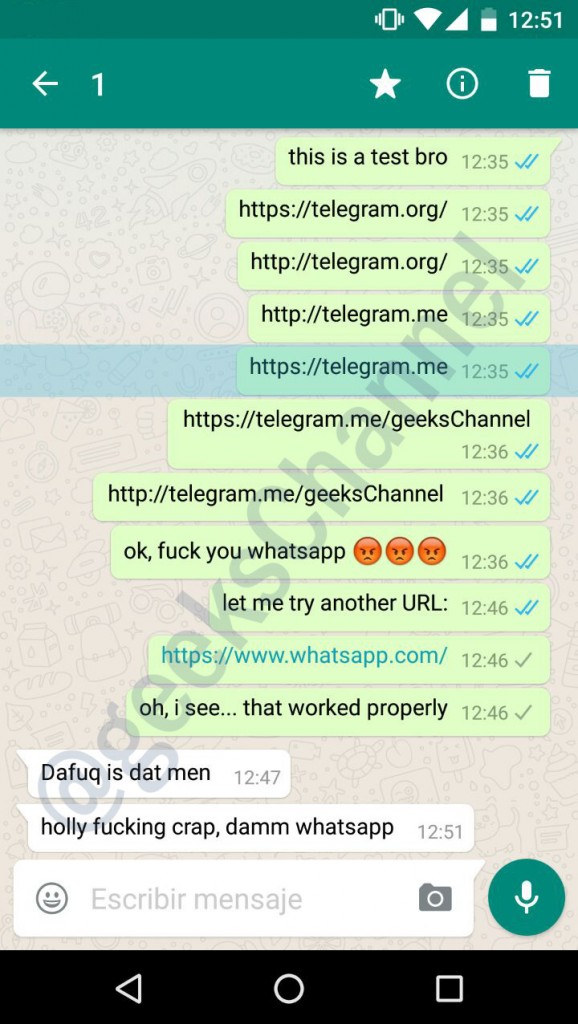 Well, we don't want to be haters so we tried another .me or .org links just to test if that was a general failure: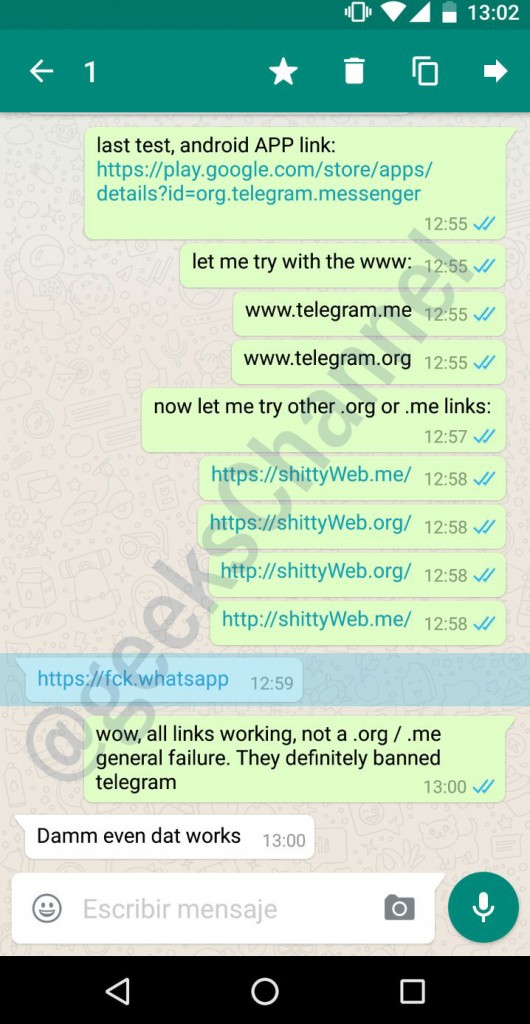 But as you can see, other links are working properly. So it's not a general failure, it's a Whatsapp feature.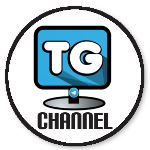 Follow us on Telegram Geeks Channel.