Kik launches a Bot Store
Kik Messenger launched a bot store one week before Facebook is expected to launch a bot store.
KIK BOT STORE
The chat app's new Bot Shop launched today with four categories:
News and Notewhorty

Entertainment
Lifestyle
Games
Kik bots launched with 16 introductory bots for everything: from shopping to searching for animated GIFs. Bots right now might seem basic, but there are a lot of smart minds who see the potential for them to do a whole lot more in the future.
Kik will still approve each bot before it appears in the bot store.
KIK BOT API
Kik it's offering an API so that any developer can build a bot within the app.
Kik will also partnerships with third software developers that will help convert apps to bots.
LINKS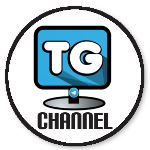 Follow us on Telegram Geeks Channel.